New Canada Restaurant
and Pizza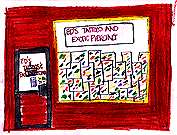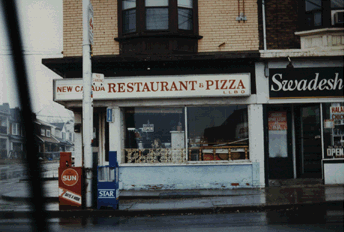 Click on the centre photo to see a larger archival version.


---

QUESTIONS:

What elements in the picture would suggest that these
communities are building a 'new Canada'?

Look at your community.
How has it changed in the last 10 years?

Is the Canada you know new and changing?



---

QUOTE:

"Some sociologists contend that the Chinese laundry,
like the Italian fruit stand
and the Greek ice cream parlour,
in North America is the product of social invention."

Click here to see the entire article...
---
Website design: TG Magazine, 1996