Dutch Dreams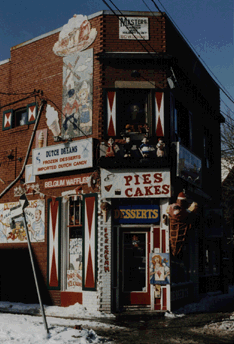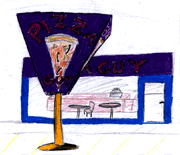 Click on the centre photo to see a larger archival version.


---

QUESTIONS:

Storefronts are kind of like clothing.
You can learn a lot about people and their cultures
by the things they put on.

Examine carefully the elements of this store.

What can you tell about the merchandise?
The owner?
Dutch culture?



---

QUOTE:

"They then reconciled themselves to a fate
that was not unfamiliar to them
- an existence requiring self-denial, restraint
with stress on hard work."

Click here to see the entire article...
---
Website design: TG Magazine, 1996