Dahl's Express Remittance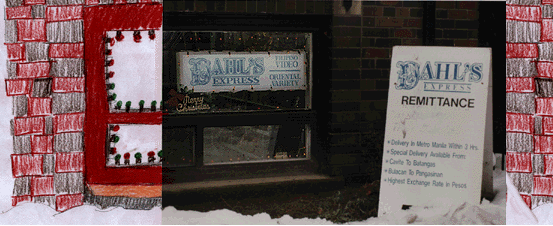 Click on the photo to see a larger archival version.


---

QUESTIONS:

Eventhough people may move from their birth country,
it doesn't mean they want to leave it all behind.

Recreating traditions here, and maintaining
a direct link to the country, is essential.

Is it fair to expect people not to honour their beliefs?

What kind of benefits do Canadian
immigrants bring with them?




---

QUOTE:

"Filipinos brought with them to Toronto
two important heritage traits
- patience and perseverence."

Click here to see the entire article...
---
Website design: TG Magazine, 1996