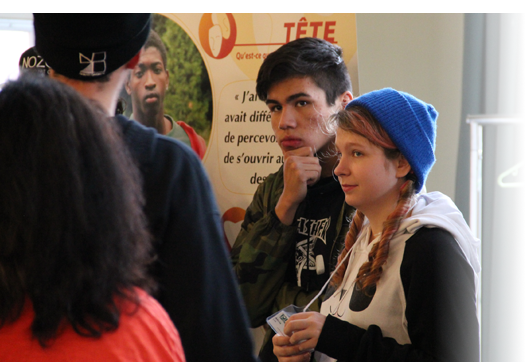 What is Top Left?
Top Left is a program for youth by youth, that is aimed at engaging young people to address the unfortunate persistent issue within the younger generation of our society, gender-based violence. Our target audience is young, self-identified males, who we engage with in meaningful facilitated discussions to come up with strategies on eliminating gender-based violence.
Top Left meets in four communities across the country:
Miramichi, New Brunswick
Saskatoon, Saskatchewan
Toronto, Ontario
Victoria, British Columbia
The impact of Top Left in youths' lives
Description: This video explores Top Left's impact on youths' lives across the country by talking to some of the national Top Left members, facilitators, and program coordinators, from all four Top Left locations.
What the Toronto group is doing
Top Left Toronto T-shirt design
This project design was developed by the Toronto Top Left Youth Group for their Top Left T-shirts
Gender Pamphlet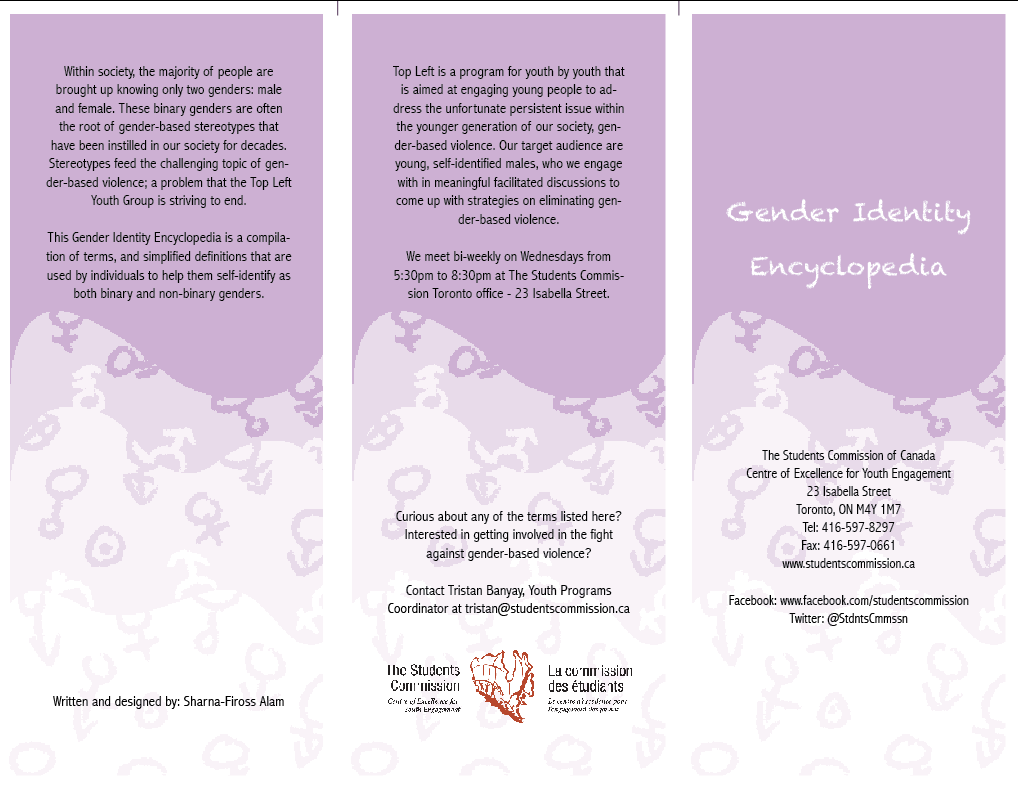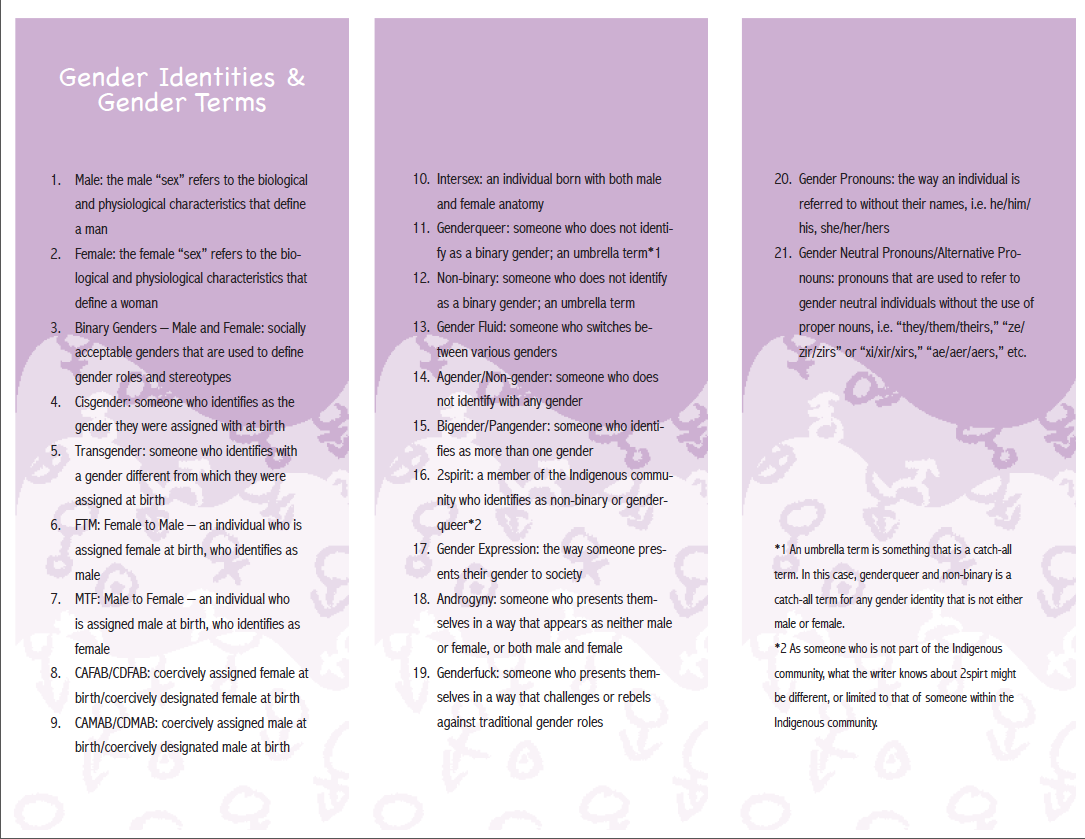 Click here to download a copy of the Gender Pamphlet that was designed and created by Sharna-Fiross Alam (a member of the Toronto Top Left Youth Group).