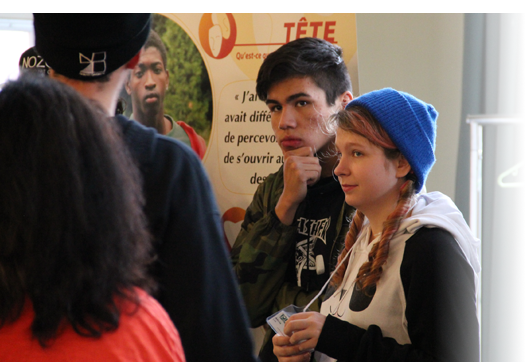 Key Messages 2013
These videos were created by youth attending our previous conferences at Tim Horton Onondaga farm, camp. Young people and their adult allies from across the country discussed how key youth issues impacted them, ways to create positive change. Teams created videos about their topics in an effort to take concrete action on each issue.
"Aboriginal History" Team "C"
The Reconciliation in Action Team C discussed and researched issues about Aboriginal History and created this "The Seventh Generation" video. Young people are the role models that can make change happen.
"Diversity" Team "B"
Diversity (Team B) created 9 video shorts depicting ways people connect socially and include others.
"Basketball Night in Canada"
Following discussions about Diversity and Social Inclusion the Diversity Crew (Team A) created the video, "Basketball Night In Canada". It addresses the topic of Inclusion in the things young people do every day. The presentation of both the non-inclusive basketball game and the inclusive one show how the choices groups make can change things.
"Diversity" Team "B"
This "Respekt" video was created by the Violence in Women's Lives team to raise awareness about how inclusion and acceptance leads people away the potential for violence.
"No Judgement Day" Team "E"
Violence in Women's Lives (Team E-2) created this video entitled "No Judgement Day".
"What Can You Do?" Team "E"
Violence in Women's Lives (Team E) produced this video entitled "What Can You Do?".
Youth participants, supported by adult-allies and young adults, took the initiative to develop and produce these messages.